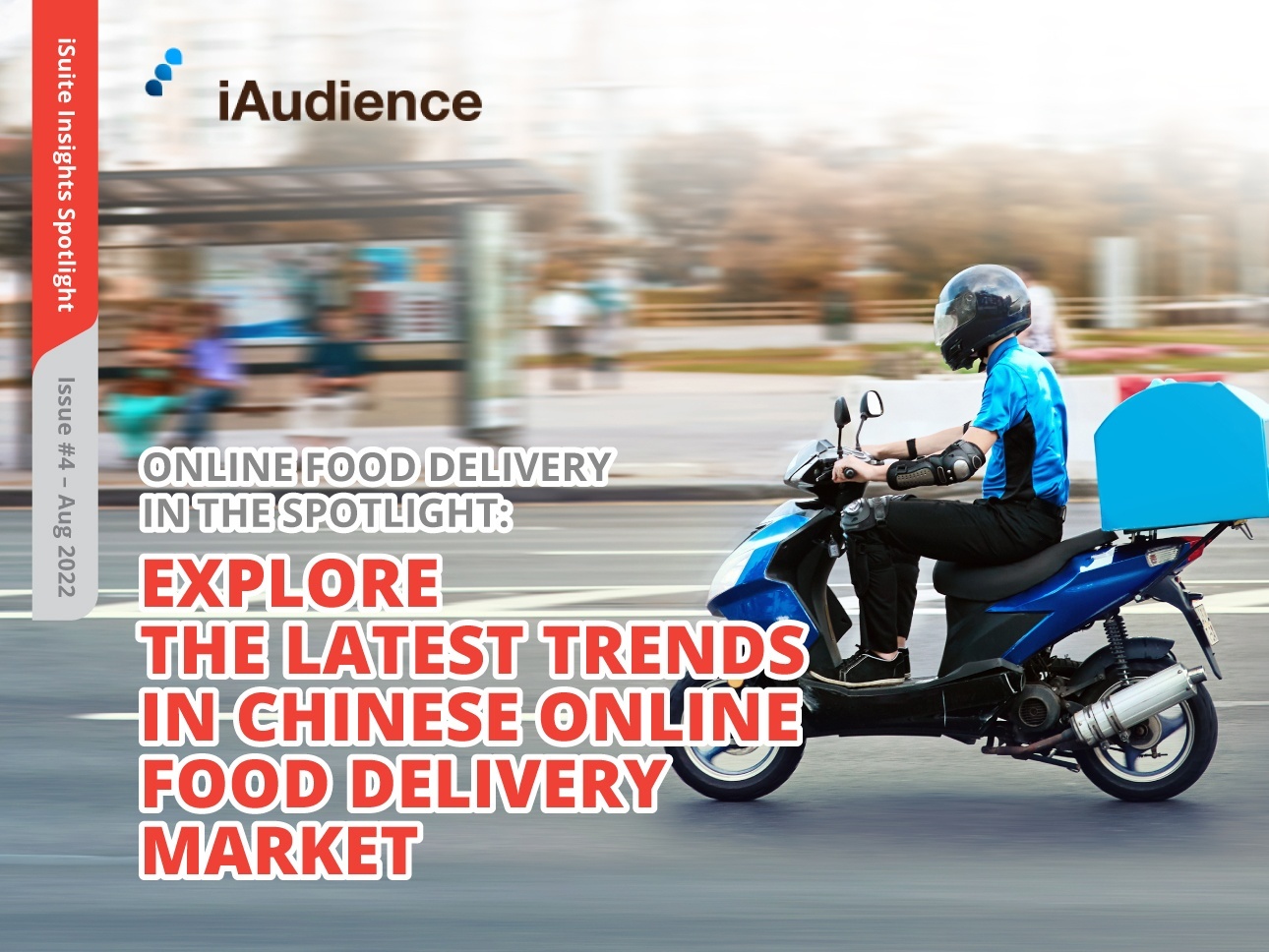 iSuite Insights Spotlight – Issue #4 Explore the Latest Trends in Chinese Online Food Delivery Through iAudience
The world 'how people eat' is changing dramatically, and the demand for food delivery is booming with a growth rate that has been over 20% over the last five years, more than tripled since 2017.    The market size has grown nearly 40-fold and has reached 811.7 billion yuan in 2021.  According to Expert Market Research, China's online food delivery market is projected to grow at a CAGR of 112% between 2022-2027. The online food delivery market is highly competitive in China, the giant online food delivery platform – Meituan and ele.me taking around 95 percent of China's online food delivery market.
Online food delivery in China was growing rapidly before the pandemic and even faster during the pandemic. The online food delivery platforms offer great convenience and efficiency to consumers with the ability to quickly order meals or groceries in just a few clicks. According to Statista, the China online food delivery market is forecasted to reach 941.71 billion RMB in 2022, making China the largest online food delivery market in the world.
Based on iAudience data, we have traced and profiled Chinese netizens who browsed the online food delivery platforms, highlighting their audience profiles, preferences and online behavior to help marketers better understand the trend and insights in the Chinese online food delivery market.

iSuite Insights Spotlight – Issue #5 Tapping into the Emerging Trend of Chinese Metaverse Fashion Through iAudience
In recent years, Metaverse became one of the buzzwords, a concept linked with technologies such as augmented reality (AR), virtual reality (VR), artificial intelligence (AI), and the Internet of Things (IoT) and has elevated buzz in countries such as China. According to iiMedia Research, a survey conducted in 2021 among Chinese netizens, over 70 percent of respondents stated that they had a sufficient understanding of metaverse, the most popular applications were game IP avatars, followed by personal and community virtual spaces.Riding on the growing popularity of the metaverse, fashion brands can now interact with consumers in more diversified touchpoints, bringing new virtual shopping experiences to the industry. According to China Metaverse Investment and Financing Data Report, China's metaverse industry has received at least USD 780 million investment in 2022. With the emergence of the metaverse, Chinese fashion brands can engage their customers more digitally and creatively.