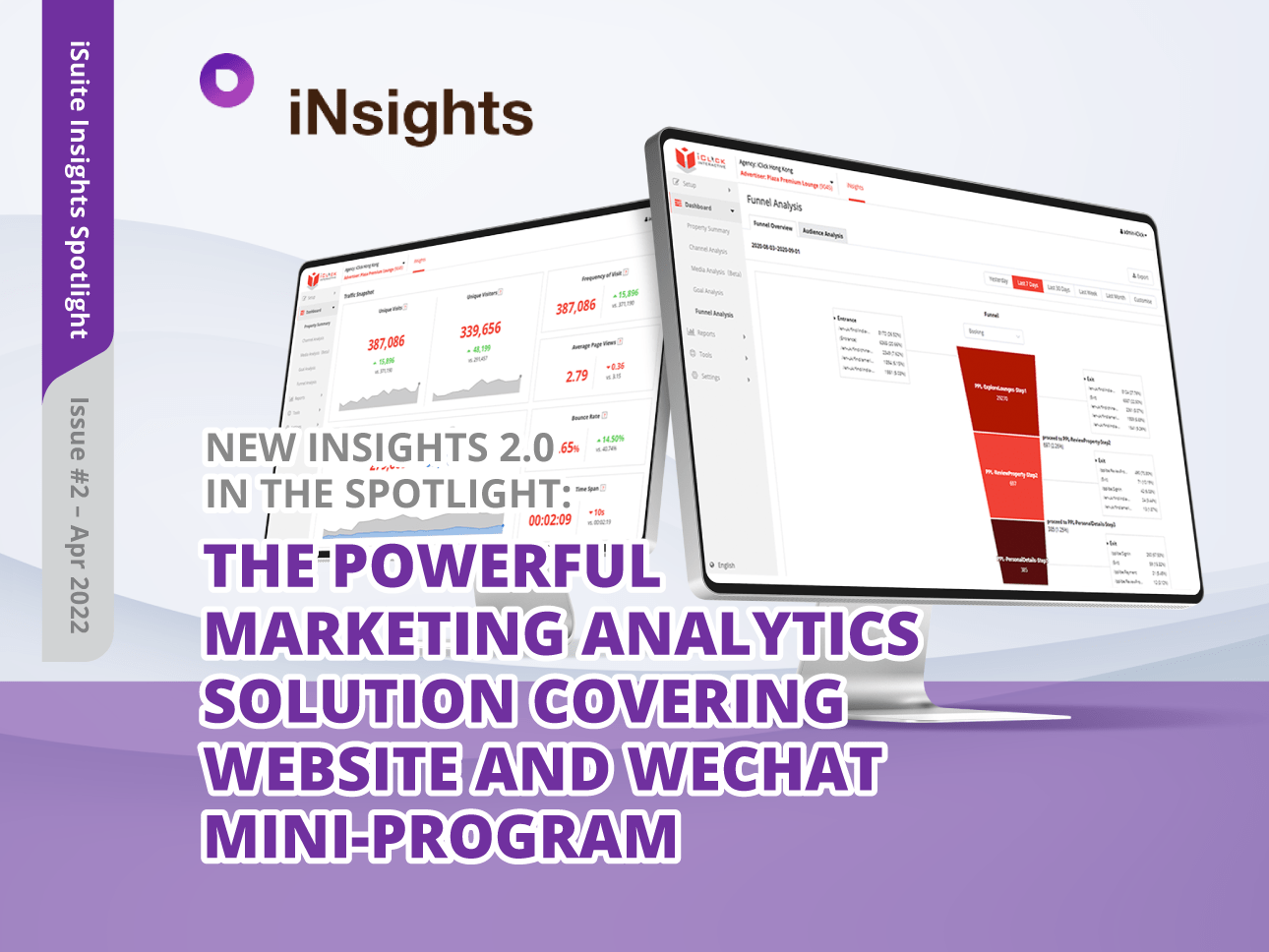 iSuite Insights Spotlight – Issue #2 The Powerful Marketing Analytics Solution Covering Website and WeChat Mini-program
iSuite Insights Spotlight – Issue #2 The Powerful Marketing Analytics Solution Covering Website and WeChat Mini-program
With over 450 million daily active users in 2021,  WeChat mini program is one of the most powerful channels for brands to reach and connect with Chinese consumers, taking advantage of its special characteristics of social media and e-commerce.
Check out our second issue of "iSuite Insights Spotlight – New iNsights 2.0 in the Spotlight", to understand how iClick's one-stop intelligent marketing analytics solution - iNsights 2.0, can provide in-depth insights of WeChat Mini-program through full-funnel analytics to help brands make effective marketing decisions and optimize marketing ROI.
iClick and EY Launched the Chinese Travel Shoppers 2022 Whitepaper
The global travel retail market has been among the most impacted by containment measures of the COVID-19 pandemic since 2020 and yet the Chinese market has remained resilient. In 2021, Chinese travel retail consumption shifted to domestic tourism and China's duty free market achieved 66.8% y-o-y growth. China's efforts to revitalize the sector, as evidenced by the massive growth of China Duty Free Group and Hainan Free Trade Port, are exceptional.