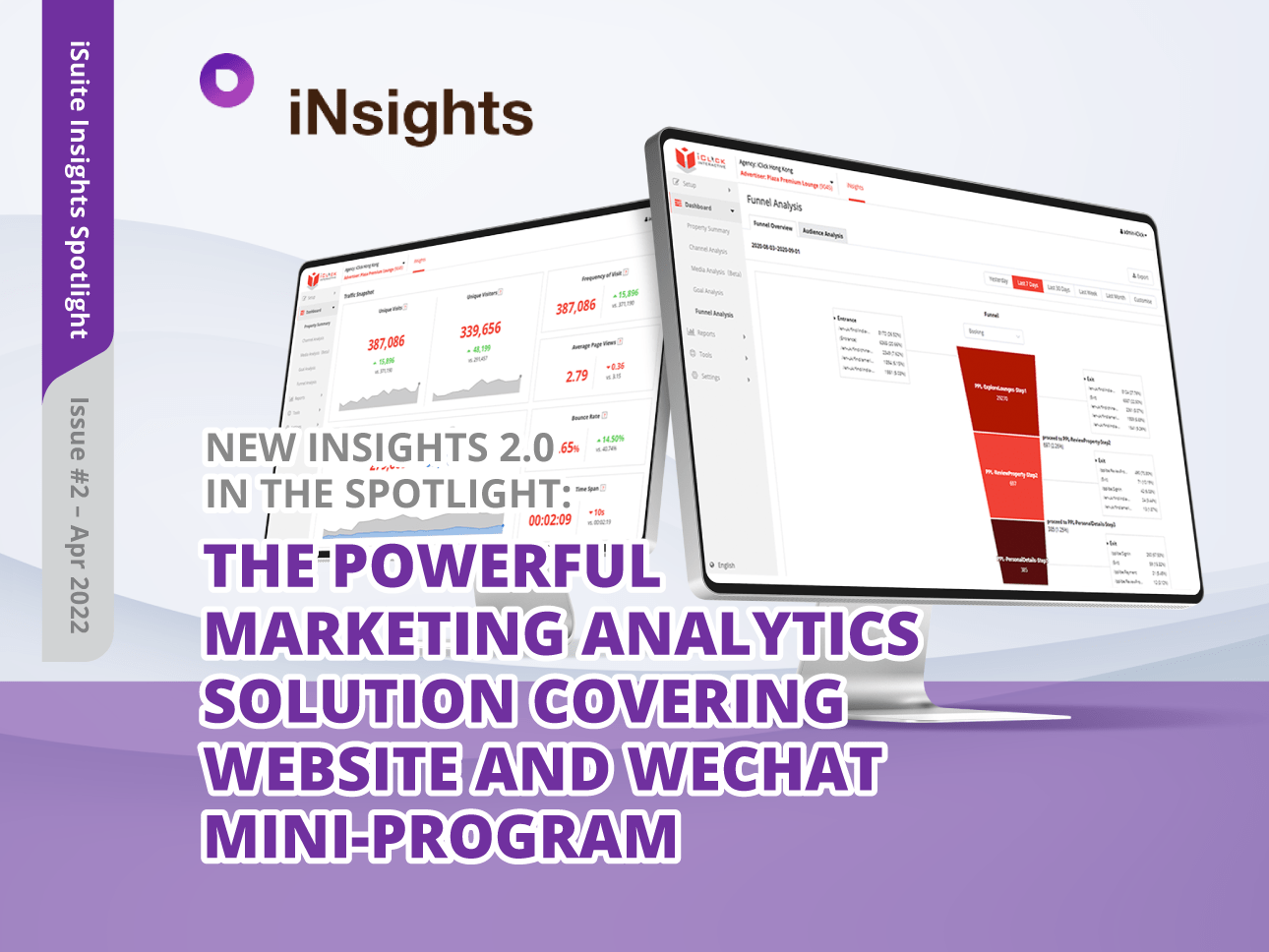 iSuite Insights Spotlight – Issue #2 The Powerful Marketing Analytics Solution Covering Website and WeChat Mini-program
iSuite Insights Spotlight – Issue #2 The Powerful Marketing Analytics Solution Covering Website and WeChat Mini-program
With over 450 million daily active users in 2021,  WeChat mini program is one of the most powerful channels for brands to reach and connect with Chinese consumers, taking advantage of its special characteristics of social media and e-commerce.
Check out our second issue of "iSuite Insights Spotlight – New iNsights 2.0 in the Spotlight", to understand how iClick's one-stop intelligent marketing analytics solution - iNsights 2.0, can provide in-depth insights of WeChat Mini-program through full-funnel analytics to help brands make effective marketing decisions and optimize marketing ROI.
iSuite Insights Spotlight - Issue #13 Tapping Into Double 11's Success and Consumer Insights
Double 11 is one of the most significant and iconic online shopping events in China, characterized by substantial discount offers and massive consumer spending. The best price guarantee is one of the notable trends of this year's Double 11, which aims to offer lower prices and faster delivery to boost sales among sophisticated Chinese consumers.