iClick's Exclusive Digital Marketing Workshop at MarketingPulse ONLINE 2021
iClick's exclusive digital marketing workshop— "New Marketing World of Opportunities in China: What's Next in Winning Emerging Digital-Savvy Chinese Consumers" at MarketingPulse ONLINE 2021 was successfully held on 31 Mar with a vast and diversified audience joining us from across the globe. We are pleased to invite top executives from iClick to share the key advantages of adopting a data-driven marketing approach to deliver personalized, highly-targeted campaigns and optimised digital customer experiences to navigate the constantly evolving Chinese social and digital media landscape.
We hope all of our attendees had a fruitful afternoon with us filled with some insightful takeaways from our speakers to capitalize on the massive cross-border e-commerce opportunities in China with our best full-stack marketing and enterprise SaaS solutions.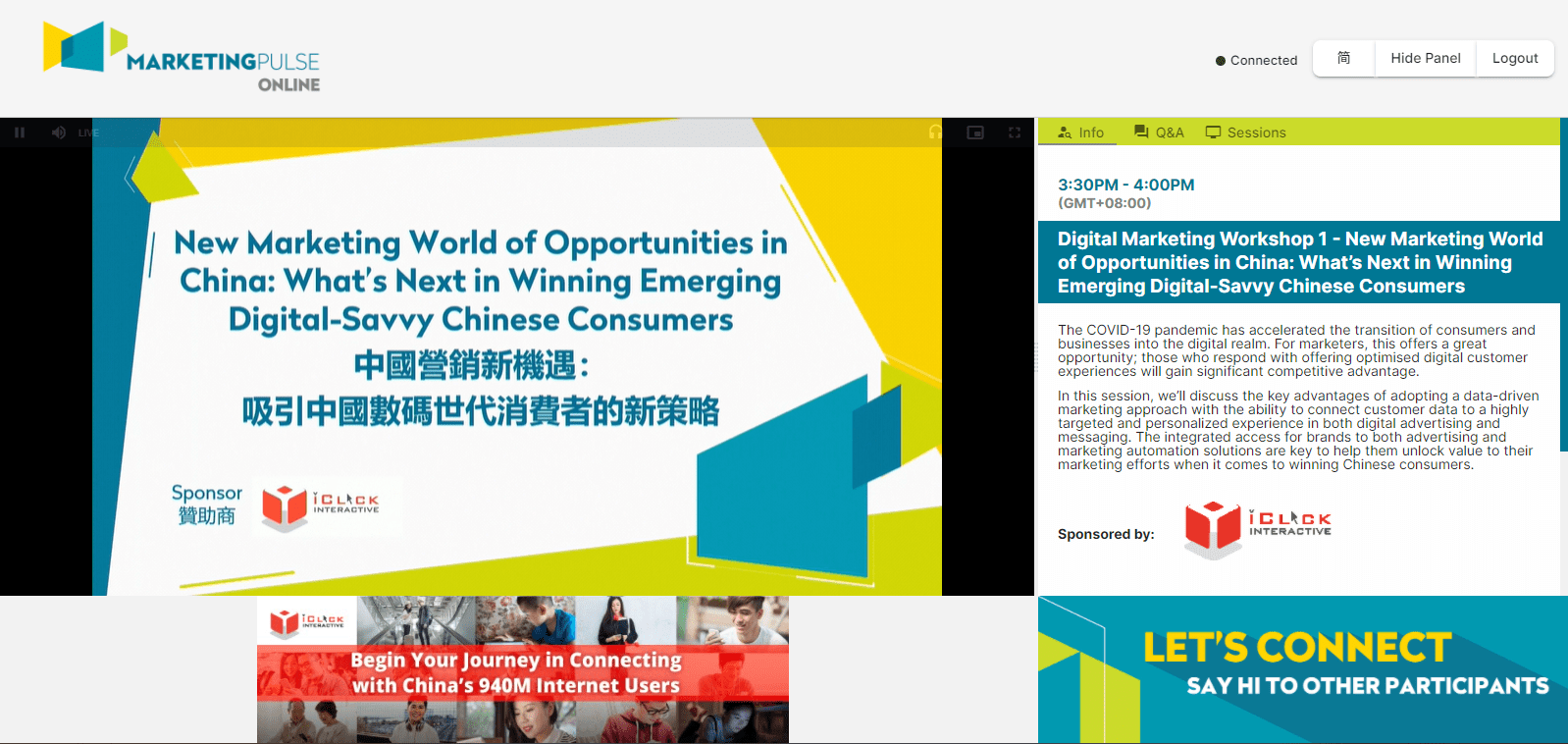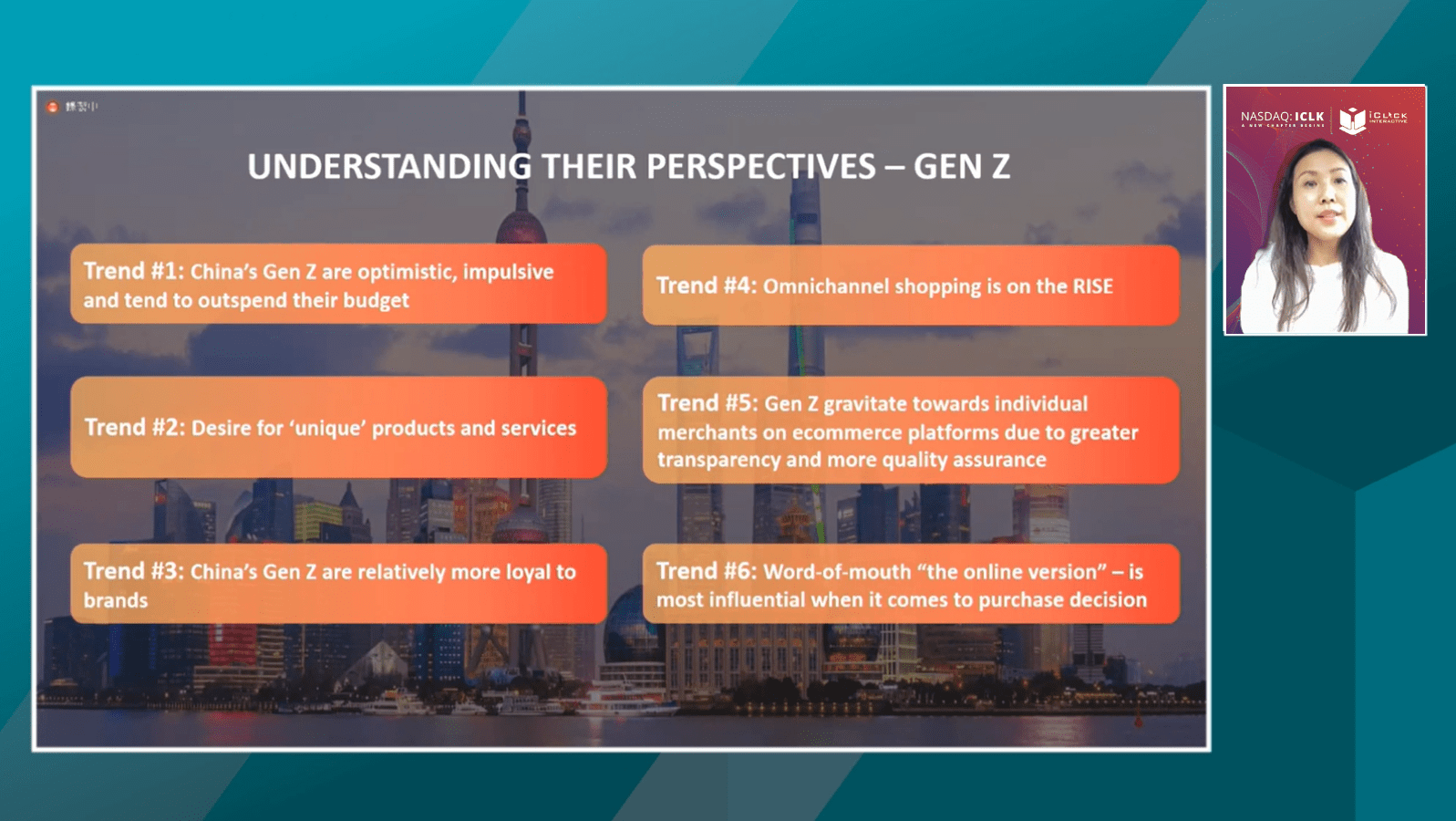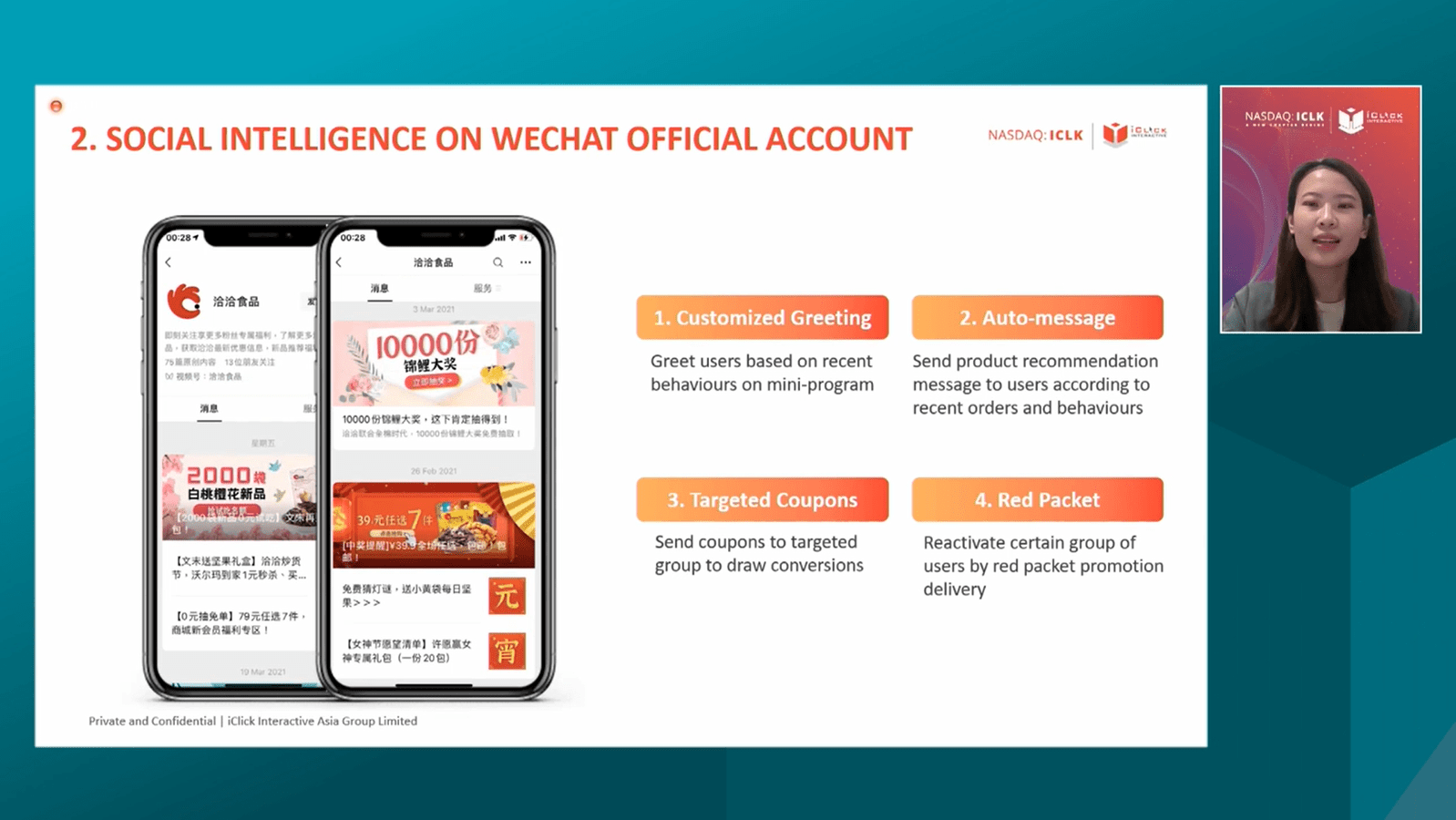 iClick HK wins Gold at Marketing Magazine's AOTY Awards 2021!
We are extremely thrilled to announce that iClick HK took home an impressive five awards at Marketing Magazine's Agency of the Year Awards 2021. The award is highly recognised as Hong Kong's premier awards programme to measure, reward and recognise the industry's top-performing agencies. We scooped a Gold and a Local Hero Award respectively in the first-ever "MarTech Agency of the Year" category, which iClick was recognized as the best Martech company to develop, deploy and refine an integrated MarTech stack for their clients. This year iClick was also the recipient of three Silver Awards for Independent Agency of the Year, Digital Agency of the Year and B2B Agency of the Year. Our focus on providing the best full suite of data-driven solutions for global brands has helped us build our growth momentum, increase our customer base, and strengthen our brand across the region. We would like to thank all of our stakeholders, partners, clients and iClickers for their support, recognizing our ongoing commitment to supporting the industry in this challenging time by providing the best products and solutions for worldwide brands.