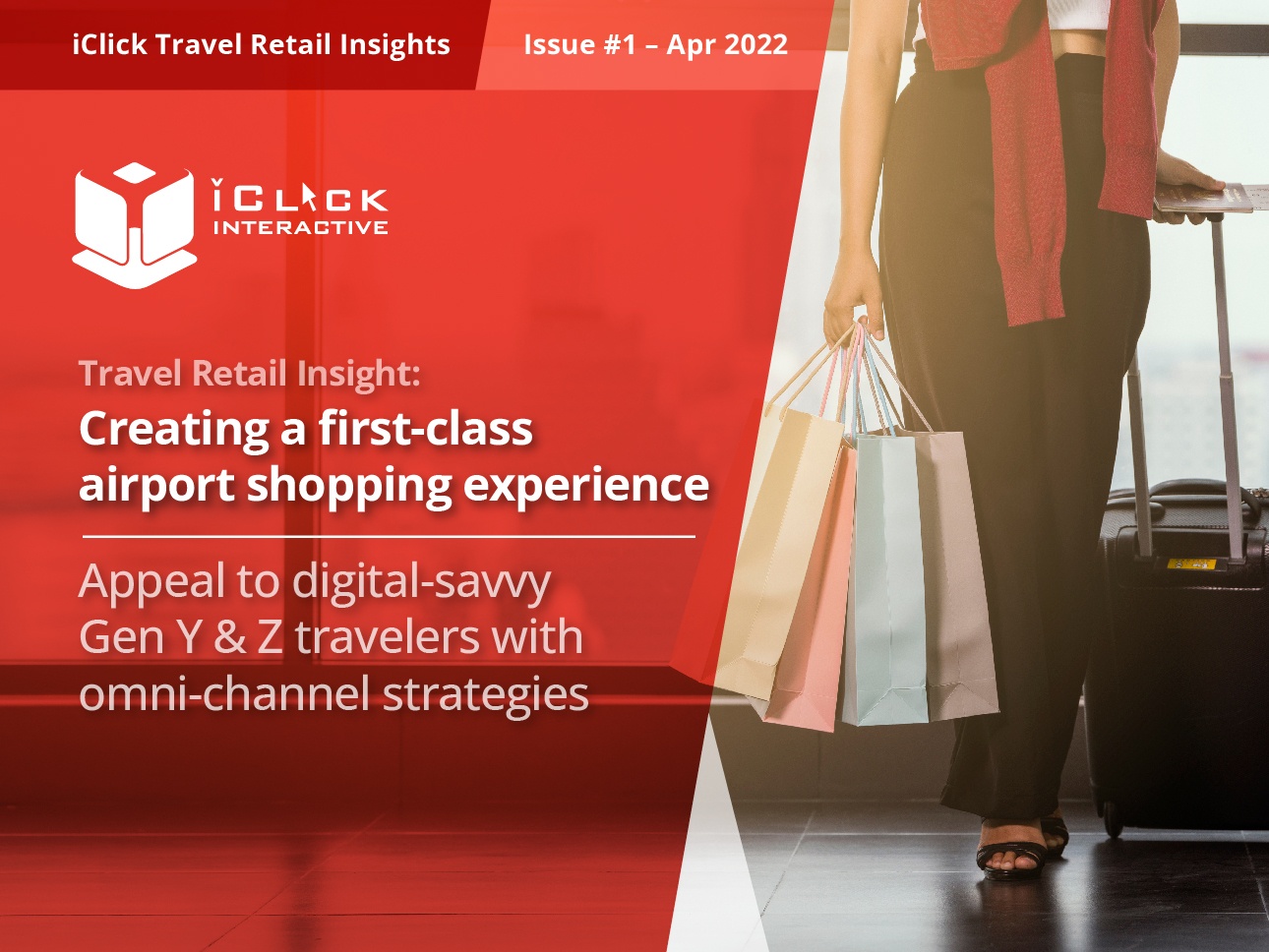 iClick Travel Retail Insights – Issue #1 Creating a first-class airport shopping experience: Appeal to digital-savvy Gen Y & Z travelers with omni-channel strategies
iClick Travel Retail Insights – Issue #1 Creating a first-class airport shopping experience: Appeal to digital-savvy Gen Y & Z travelers with omni-channel strategies
Although international travel restrictions of the COVID-19 pandemic have significantly reduced the consumer footfall of worldwide airport retail stores, the global airport retailing market is forecast to grow and register a CAGR of 5.6% by 2028. The rise of omni-channel retailing and the digital-savvy Gen Y & Z travelers, especially those high spenders from the Asia-Pacific region, play crucial roles in revitalizing the market.
Check out the first issue of iClick Travel Retail Insights to learn why omni-channel strategies can help airport retail take off again.
iSuite Insights Spotlight – Issue #2 The Powerful Marketing Analytics Solution Covering Website and WeChat Mini-program
With over 450 million daily active users in 2021,  WeChat mini program is one of the most powerful channels for brands to reach and connect with Chinese consumers, taking advantage of its special characteristics of social media and e-commerce.