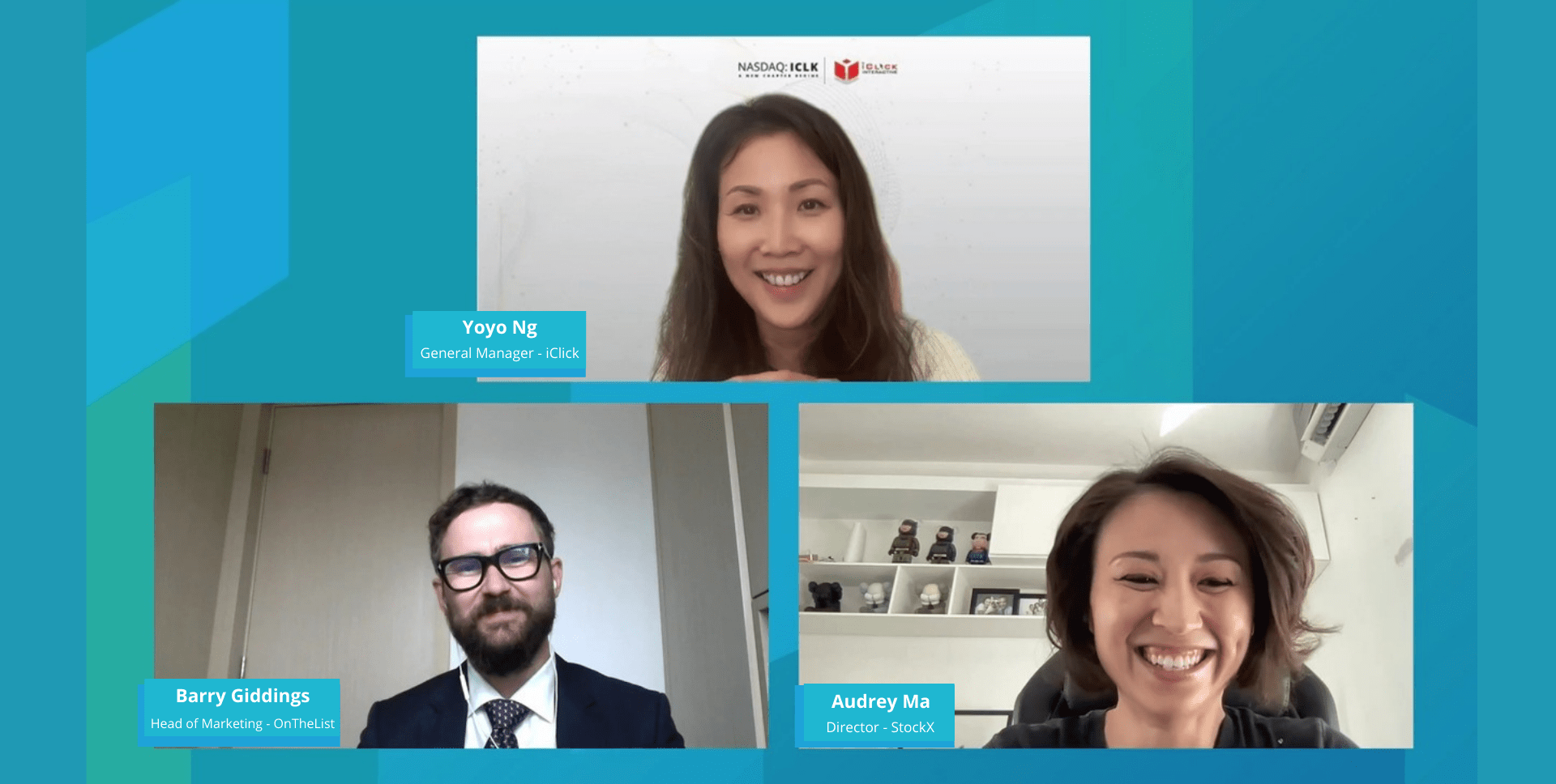 [MarketingPulse X eTailingPulse 2022] The Rise and Rise of "Social Commerce" – The Expansion of Omnichannel Strategy
MarketingPulse X eTailingPulse, organised by HKTDC, is a 2-in-1 Conference that leads the discussion on the new marketing and e-tailing trends and growth opportunities for a world recovering from COVID-19. We are honoured to be invited to virtually host an exclusive Digital Marketing Workshop, featuring our General Manager, Yoyo Ng and seasoned industry experts to discuss how brands can ride on the rapid growth of social commerce to offer seamless experience that win the hearts and loyalty of their customers.
Key Takeaways from the Workshop:
- The global social commerce industry is expected to grow 3 times as fast as traditional e-commerce
- The most effective marketing strategies are driven by a customer-centric culture
- Choosing the right social media strategy is crucial to boost customer engagement and drive conversions
iClick's Clinched the "Market Leadership in Digital Technology" Award at HKIM Market Leadership Award 2021!
iClick won the "Market Leadership in Digital Technology" Award at the sixth "Market Leadership Award 2021" organized by Hong Kong Institute of Marketing (HKIM), a prestigious award that honors remarkable business enterprises and individuals for their leading market contribution to China and Hong Kong society as a whole. The award has acknowledged the success of iClick in developing industry-leading digital technology to offer the best full suite of marketing and enterprise data solutions for global enterprises to accelerate their expansion of e-commerce and digital transformation in today's tech-savvy world. Big congrats to our team!