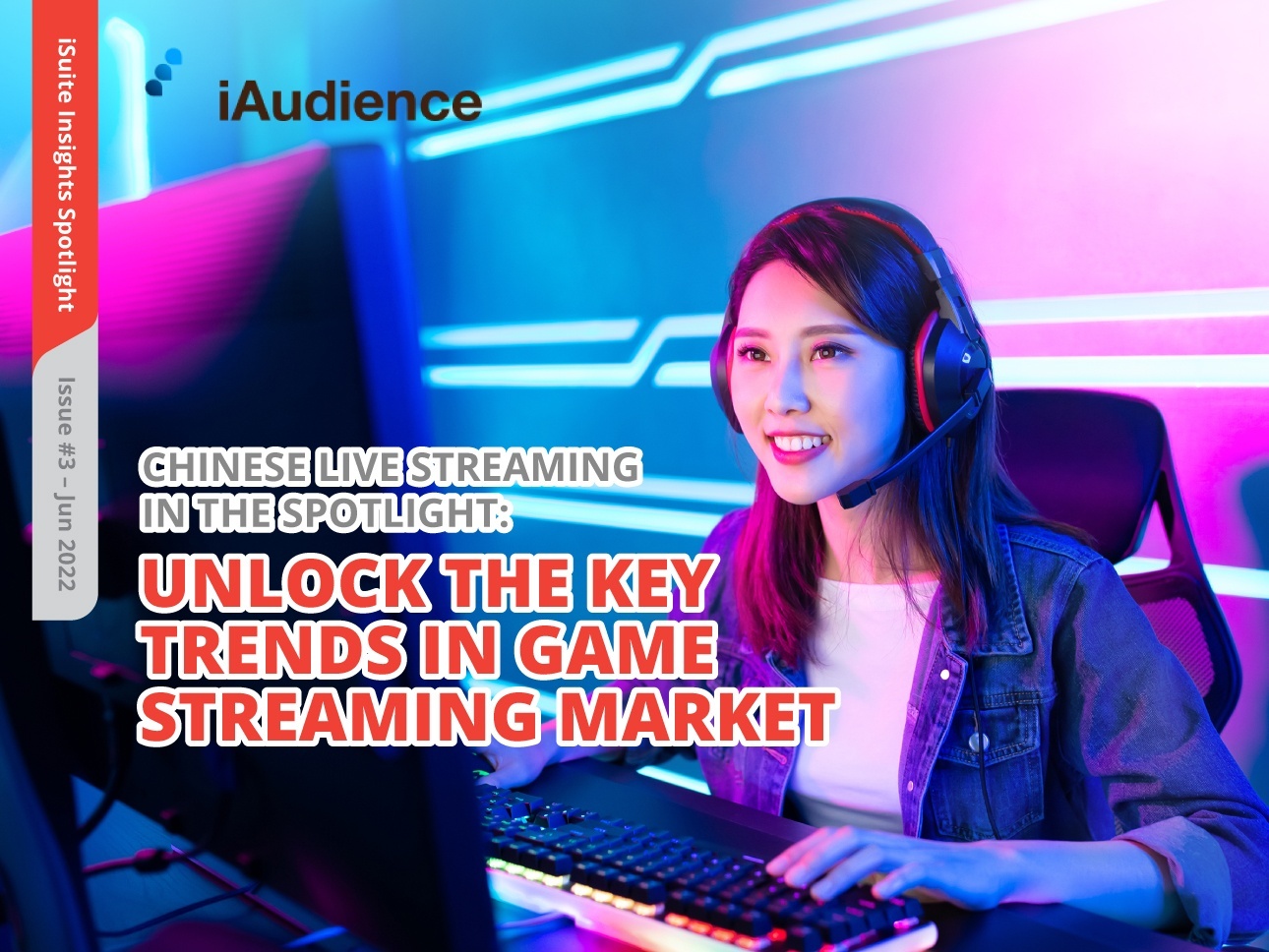 iSuite Insights Spotlight – Issue 3# Unlock the Key Trends and Insights in Game Streaming Market Through iAudience
The pandemic has accelerated the growth of the live streaming industry, especially in game streaming, as viewers have more time to spend watching their favorite gamers.  Even under strong competition and a transforming business environment, the game streaming market still shows promising growth.
According to iResearch, China's game streaming market has reached RMB 34.3 billion in 2020 and is expected to reach RMB 50 billion in 2022.  Based on iAudience data, we have traced and profiled Chinese netizens who browsed the game streaming platforms, highlighting their audience profiles, preferences, and online behavior to gain market insights and a deeper understanding of the game streaming market.

iSuite Insights Spotlight – Issue #5 Tapping into the Emerging Trend of Chinese Metaverse Fashion Through iAudience
In recent years, Metaverse became one of the buzzwords, a concept linked with technologies such as augmented reality (AR), virtual reality (VR), artificial intelligence (AI), and the Internet of Things (IoT) and has elevated buzz in countries such as China. According to iiMedia Research, a survey conducted in 2021 among Chinese netizens, over 70 percent of respondents stated that they had a sufficient understanding of metaverse, the most popular applications were game IP avatars, followed by personal and community virtual spaces.Riding on the growing popularity of the metaverse, fashion brands can now interact with consumers in more diversified touchpoints, bringing new virtual shopping experiences to the industry. According to China Metaverse Investment and Financing Data Report, China's metaverse industry has received at least USD 780 million investment in 2022. With the emergence of the metaverse, Chinese fashion brands can engage their customers more digitally and creatively.