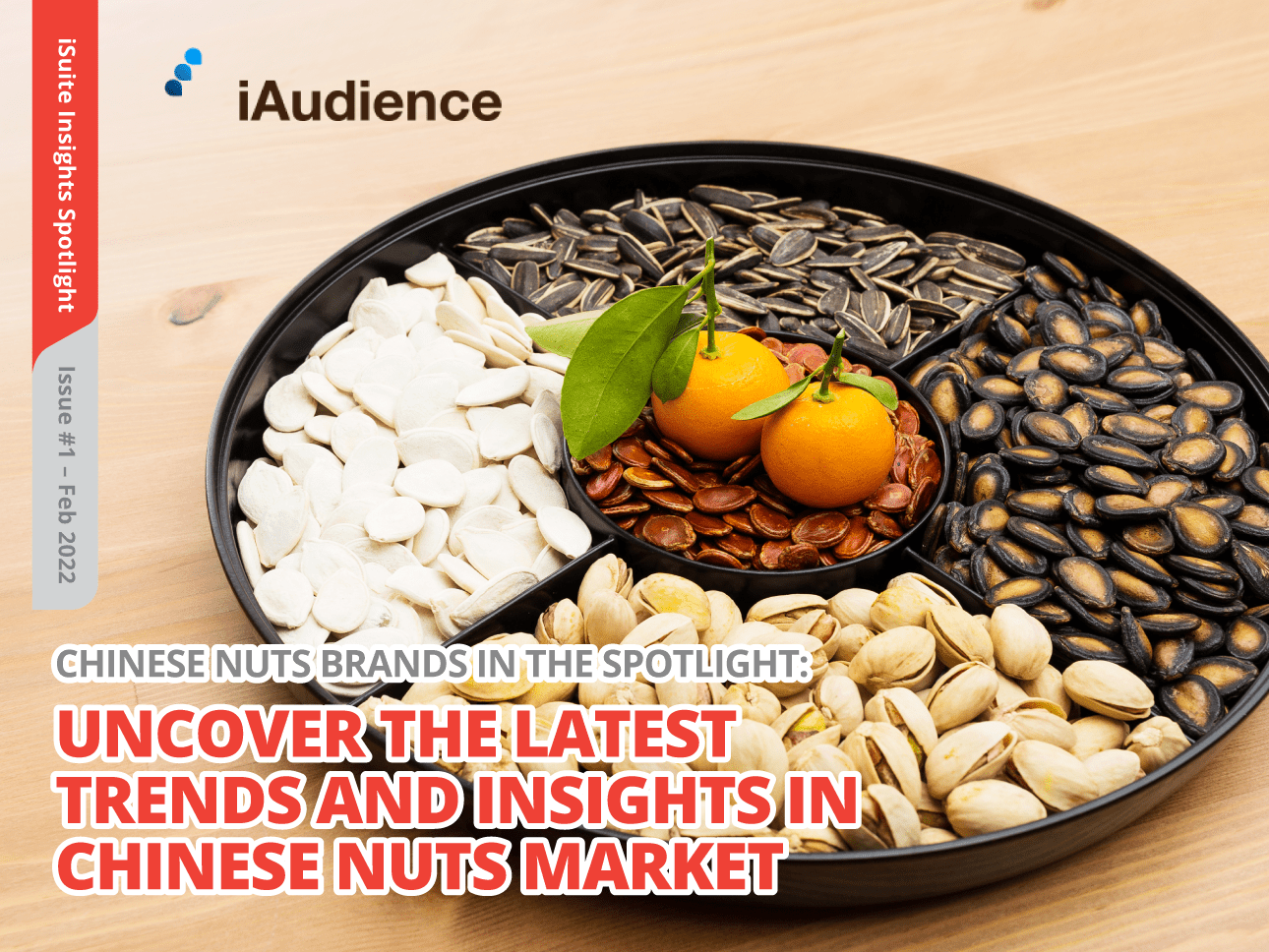 iSuite Insights Spotlight - Issue #1: Uncover the Latest Trends and Insights in Chinese Nuts Market
iSuite Insights Spotlight – Issue 1iSuite Insights Spotlight – Issue 1iSuite Insights Spotlight - Issue #1: Uncover the Latest Trends and Insights in Chinese Nuts Market
The rising health consciousness among Chinese consumers has speeded up the growth of Chinese nuts market, as nuts are one of the best healthy snacks and become a popular choice for gifting in Chinese New Year. According to Statista, the revenue in the Chinese nuts market in China has reached USD 7.5 billion and the market is expected to grow annually at CAGR of 8.8% during 2021-2026.
Based on iAudience data, we have traced and profiled Chinese netizens who browsed the Chinese nuts brands, highlighting their audience profiles, preferences and online behaviours to reveal the latest trends and market insights in Chinese nuts market.

iSuite Insights Spotlight – Issue #2 The Powerful Marketing Analytics Solution Covering Website and WeChat Mini-program
With over 450 million daily active users in 2021,  WeChat mini program is one of the most powerful channels for brands to reach and connect with Chinese consumers, taking advantage of its special characteristics of social media and e-commerce.