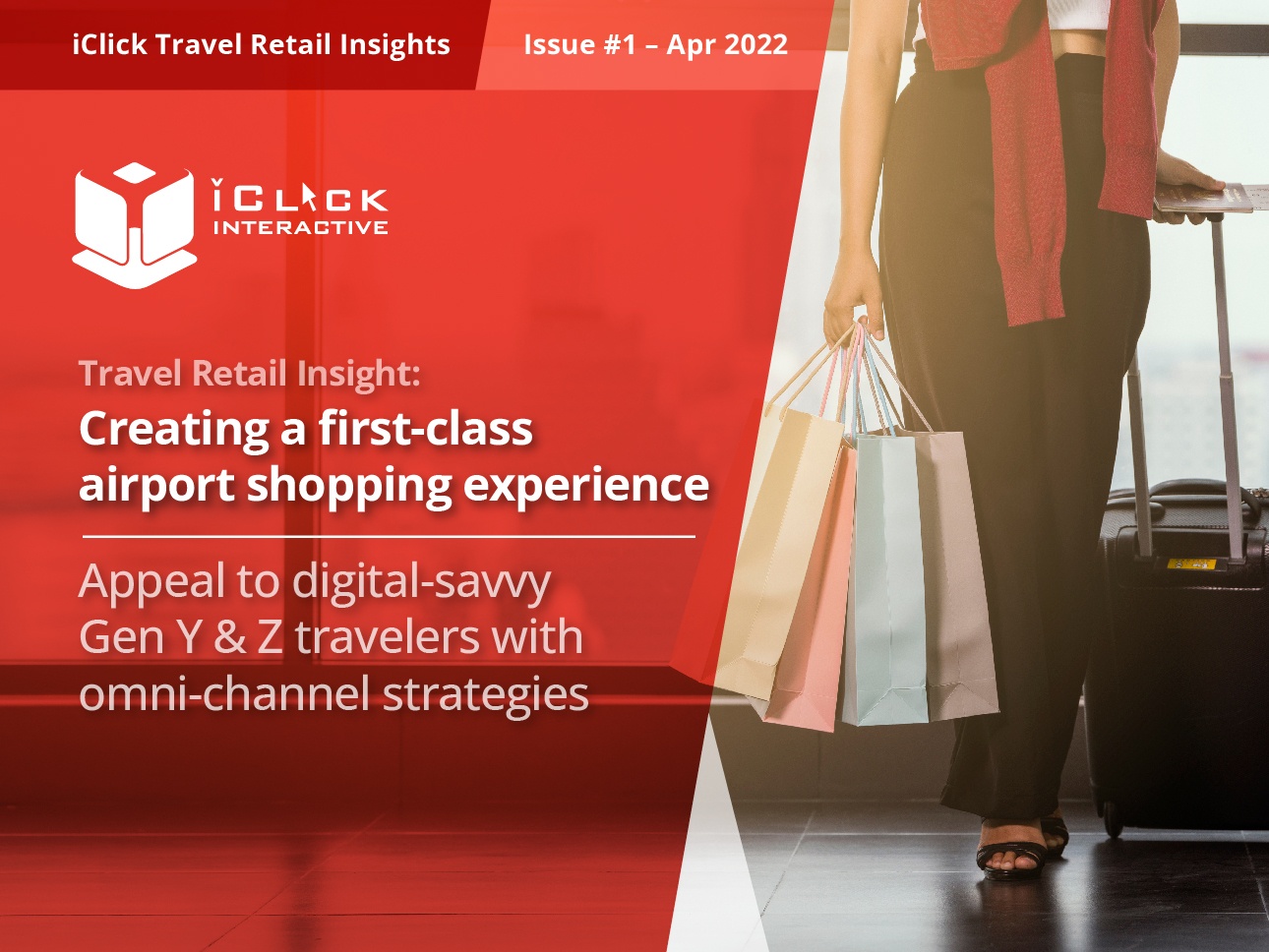 iClick Travel Retail Insights – Issue #1 Creating a First-class Airport Shopping Experience: Appeal to Digital-savvy Gen Y & Z Travelers with Omni-channel Strategies
iClick Travel Retail Insights – Issue #1 Creating a first-class airport shopping experience: Appeal to digital-savvy Gen Y & Z travelers with omni-channel strategies
Although international travel restrictions of the COVID-19 pandemic have significantly reduced the consumer footfall of worldwide airport retail stores, the global airport retailing market is forecast to grow and register a CAGR of 5.6% by 2028. The rise of omni-channel retailing and the digital-savvy Gen Y & Z travelers, especially those high spenders from the Asia-Pacific region, play crucial roles in revitalizing the market.
Check out the first issue of iClick Travel Retail Insights to learn why omni-channel strategies can help airport retail take off again.
iSuite Insights Spotlight - Issue #13 Tapping Into Double 11's Success and Consumer Insights
Double 11 is one of the most significant and iconic online shopping events in China, characterized by substantial discount offers and massive consumer spending. The best price guarantee is one of the notable trends of this year's Double 11, which aims to offer lower prices and faster delivery to boost sales among sophisticated Chinese consumers.