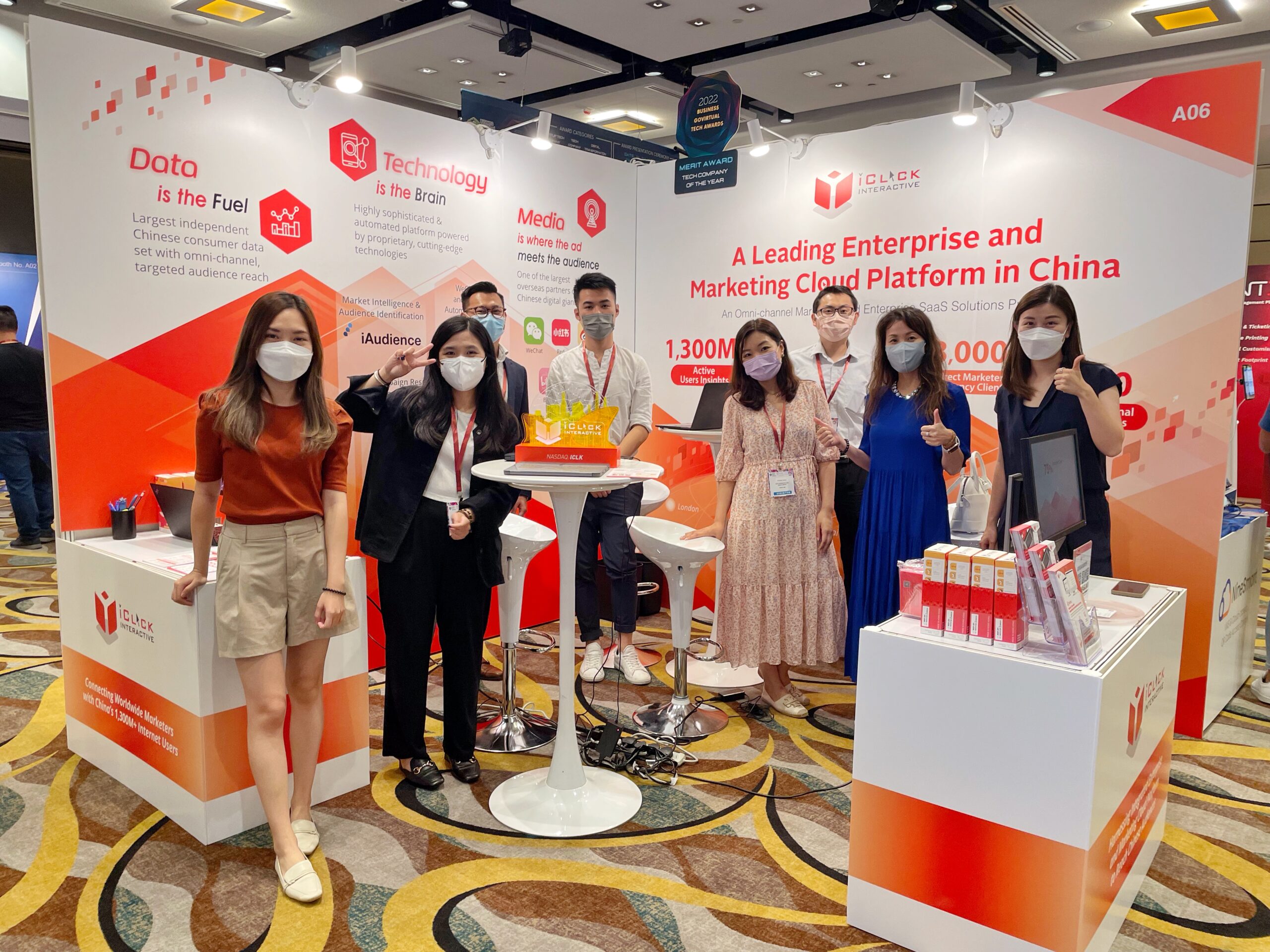 iClick had three incredibly successful days at the BUSINESS GOVirtual Expo & Conference!
It was an honor to take part in the BUSINESS GOVirtual Expo & Conference, a b2b "Tech x Business" event which was held in HKCEC on July 13 - 15. We had a great time interacting with global enterprises and marketers, allowing us to share unique insights on how marketing technology revives locked-down businesses through post-pandemic recovery, and also had the opportunity to present how our proprietary innovative solution offerings can help brands reset their business strategies and drive significant growth in the new normal.
Thank you to everyone for dropping by our booth with overwhelming positive response. We look forward to connecting with you again!
iClick Scooped the "Best Programmatic Marketing Platform" Award at 2022 MarTech Breakthrough Awards!
We are ecstatic to share that for the second consecutive year iClick has been the awardee at MarTech Breakthrough Award conducted by Martech Breakthrough, a leading marketing intelligence organization that recognizes standout marketing, advertising, and salestechnology around the world. It is a great acknowledgement of the capabilities of iClick's iAccess solution, a one-stop cross-channel programmatic advertising platform that connects brands and marketers with Chinese consumers via premium Chinese publishers and ad exchanges!