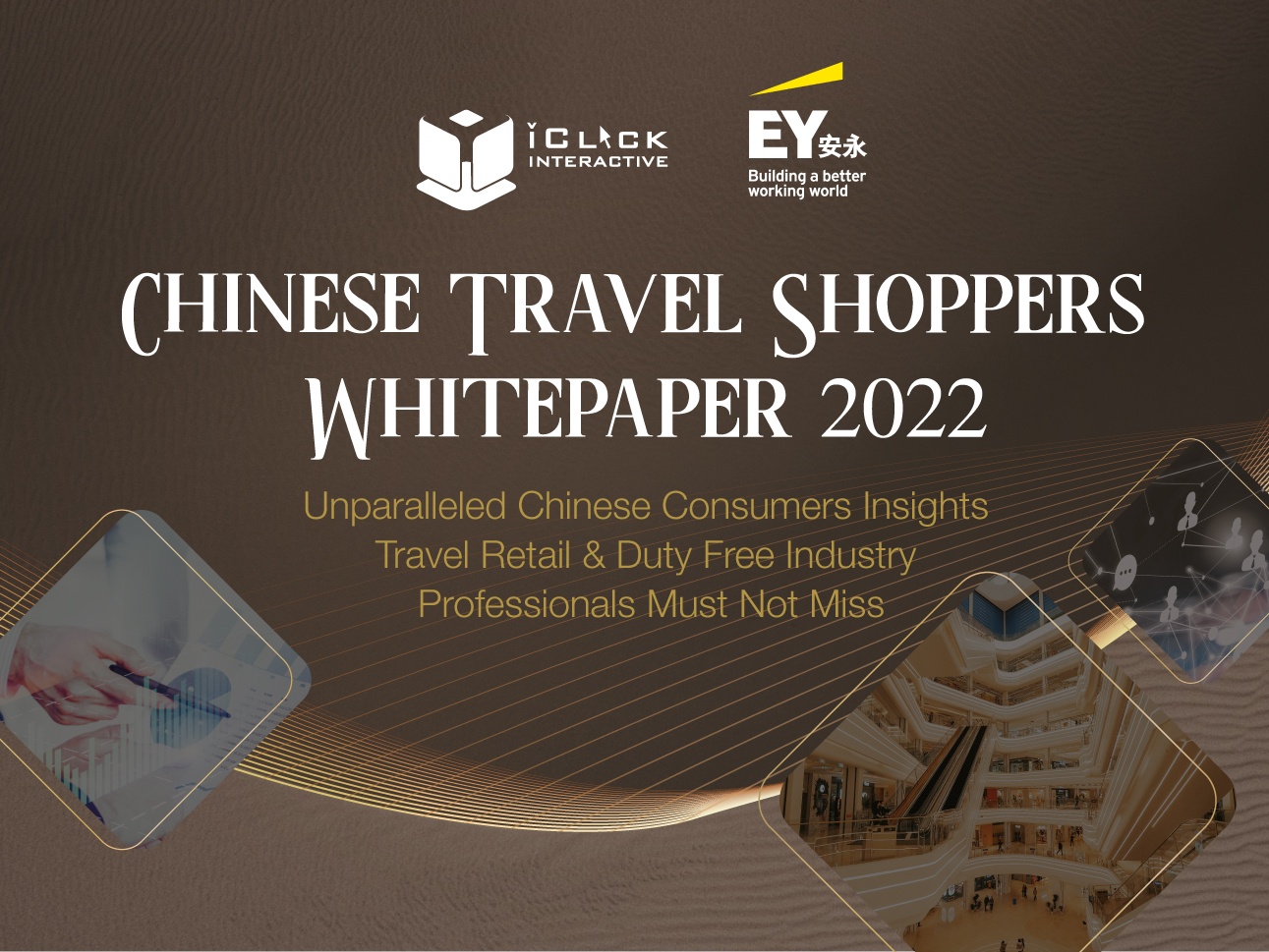 iClick and EY Launched the Chinese Travel Shoppers 2022 Whitepaper
The global travel retail market has been among the most impacted by containment measures of the COVID-19 pandemic since 2020 and yet the Chinese market has remained resilient. In 2021, Chinese travel retail consumption shifted to domestic tourism and China's duty free market achieved 66.8% y-o-y growth. China's efforts to revitalize the sector, as evidenced by the massive growth of China Duty Free Group and Hainan Free Trade Port, are exceptional.
We are excited to announced that iClick Interactive and EY are jointly releasing the Chinese Travel Shoppers 2022 Whitepaper dedicated to revealing China's travel consumption trends and Hainan FTP's role in stimulating China's duty free market development during the COVID-19 pandemic.
The key to success in China's duty free market is at your fingertips.
Get your FREE copy now: https://iclk.co/9WYYbZ
iSuite Insights Spotlight – Issue #5 Tapping into the Emerging Trend of Chinese Metaverse Fashion Through iAudience
In recent years, Metaverse became one of the buzzwords, a concept linked with technologies such as augmented reality (AR), virtual reality (VR), artificial intelligence (AI), and the Internet of Things (IoT) and has elevated buzz in countries such as China. According to iiMedia Research, a survey conducted in 2021 among Chinese netizens, over 70 percent of respondents stated that they had a sufficient understanding of metaverse, the most popular applications were game IP avatars, followed by personal and community virtual spaces.Riding on the growing popularity of the metaverse, fashion brands can now interact with consumers in more diversified touchpoints, bringing new virtual shopping experiences to the industry. According to China Metaverse Investment and Financing Data Report, China's metaverse industry has received at least USD 780 million investment in 2022. With the emergence of the metaverse, Chinese fashion brands can engage their customers more digitally and creatively.