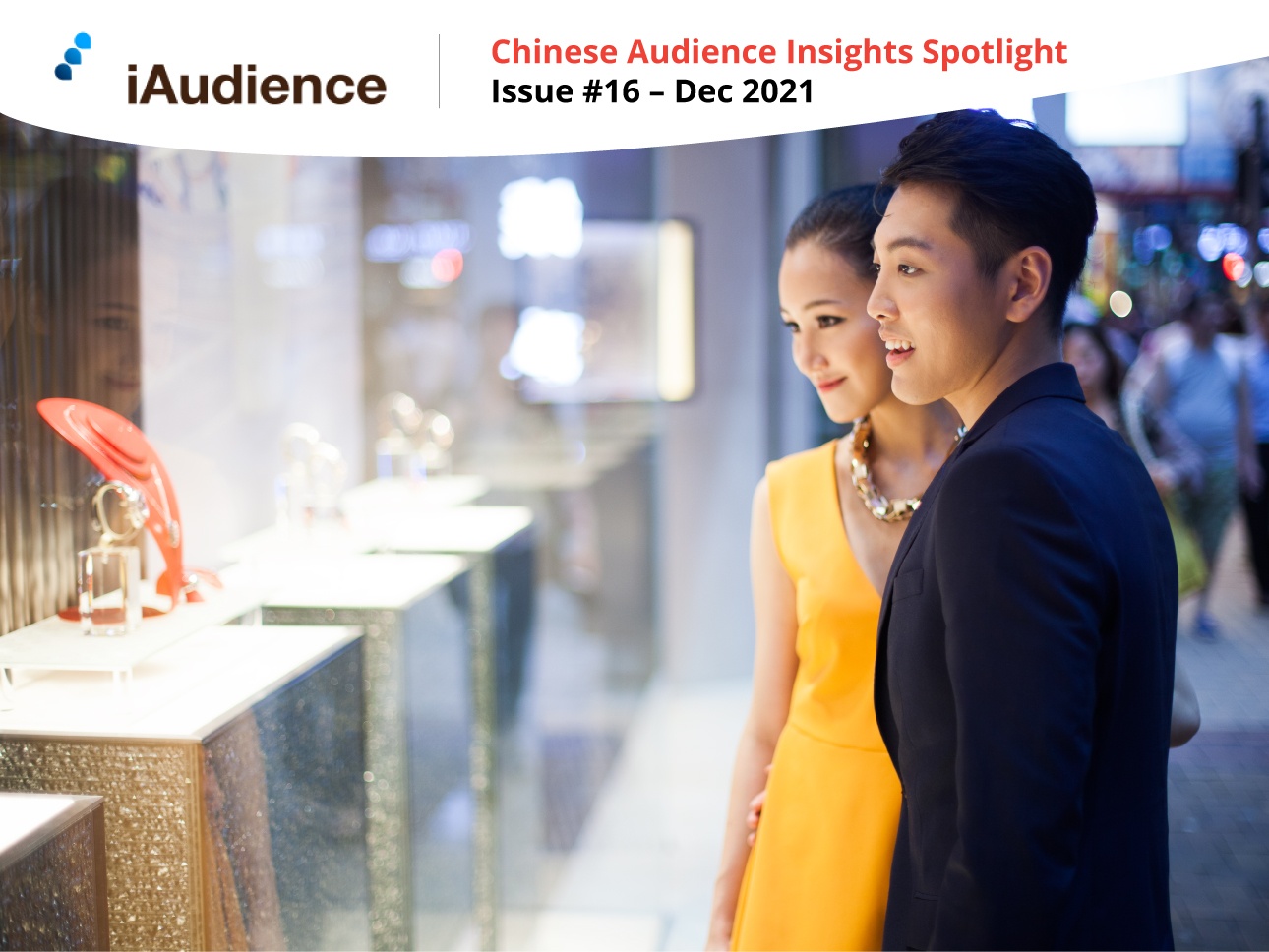 iAudience Insights Spotlight – Issue #16: Explore the Trends and Opportunities in Chinese Jewelry Market
iAudience Insights Spotlight – Issue #16: Explore the Trends and Opportunities in Chinese Jewelry Market
The jewelry market is one of the fastest-growing markets in China and the consumption of gold and diamond jewelry in 2021Q1 has already surpassed the pre-pandemic levels, indicating Chinese consumers' appetite for luxury accessories has returned. The surge in e-commerce in China also drives jewelry houses to develop multi-channel retailing strategies and integrate online and offline features to stay competitive in delivering omnichannel experience for their customers.
Check out our sixteenth issue of "iAudience Insights Spotlight – Chinese Jewelry Brands in the Spotlight", leveraging iAudience's proprietary data analytics to understand the profiles, preference and online behaviors of audiences interested in Chinese jewelry brands.
Read our "iAudience Insights Spotlight" now to learn strategic tips for global marketers to sparkle in this ever-growing industry in China.

iSuite Insights Spotlight – Issue #2 The Powerful Marketing Analytics Solution Covering Website and WeChat Mini-program
With over 450 million daily active users in 2021,  WeChat mini program is one of the most powerful channels for brands to reach and connect with Chinese consumers, taking advantage of its special characteristics of social media and e-commerce.